About Us
Cyndy Patros – Lead Instructor and Executive Director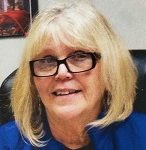 After graduating from Viterbo University, Cyndy began working as a remediation specialist at the Gundersen Medical Foundation. In 1995, The Gundersen Remediation program became The READ Clinic as a part of the Medical Health Science Consortium. In 1997 she became the lead tutor and supervisor for the READ Clinic tutors. Cyndy served as director for the READ Clinic from 2004 until 2011. She is passionate about children and facilitating their journey to becoming independent life long learners.
Stephanie Schaub – Instructor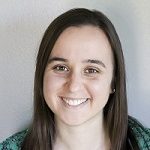 Stephanie started working at the Coulee Reading Center in June 2018. She tutors both in reading and mathematics. She is from La Crosse, and graduated from Saint Mary's University in 2012 with a K-8 Education degree with a mathematics concentration and a Spanish minor. While at Saint Mary's, she worked as a reading tutor in their reading clinic. After college, Stephanie volunteered in Bolivia for 2.5 years as an English teacher at an elementary school there as well as working with various projects there. She currently teaches 4th grade here in La Crosse. She hopes to bring the love of reading and mathematics to your children, and to give them confidence in their abilities.
Board of Directors
Ann Kotnour (Vice President)
Ronald Chaney (Teasurer)
Maggie Kotnour (Secretary)
Nicole Friell
Cyndy Patros
Ashley Patros-Kader